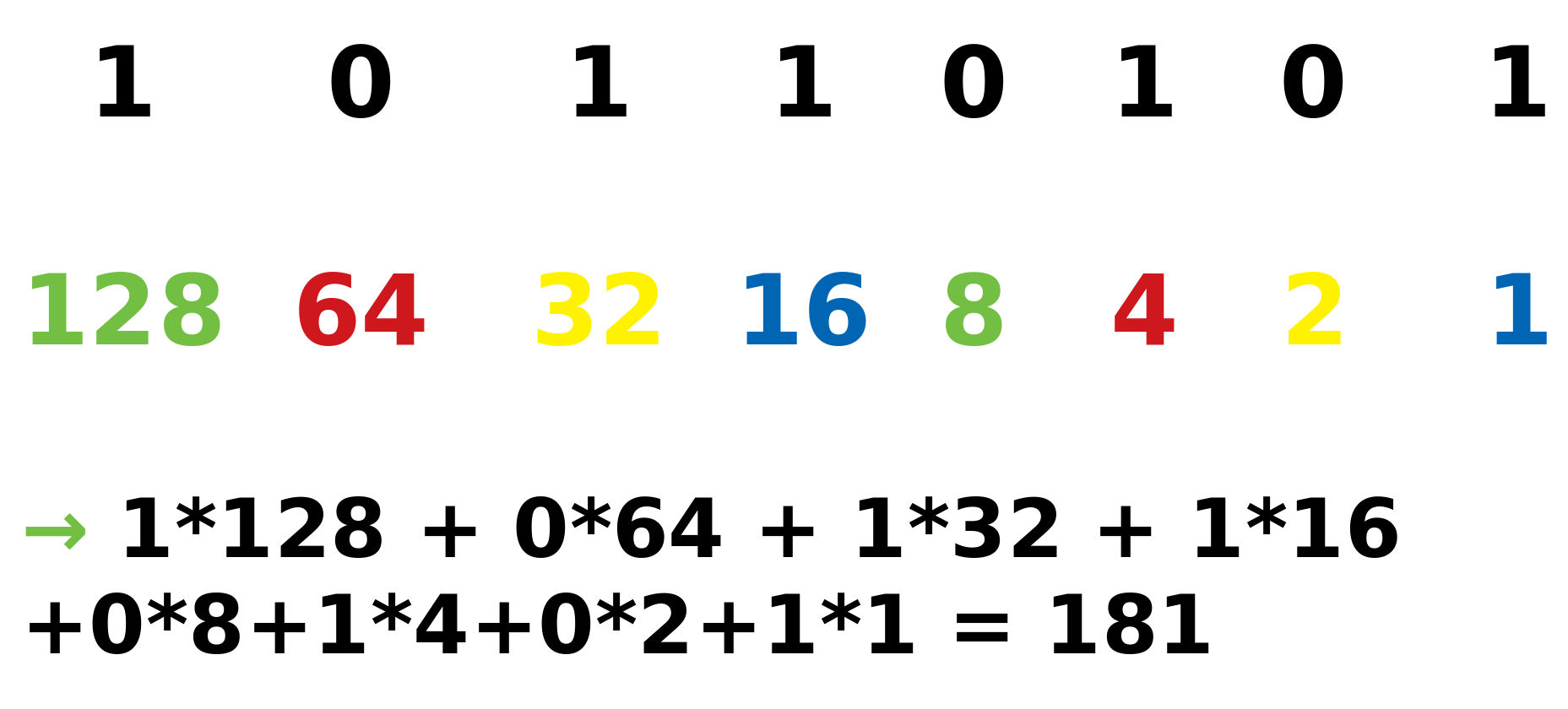 How to convert between the binary and the decimal number system
A number system can be defined as the set of the different combinations of symbols, with each symbol having a specific weight. Any number system is differentiated on the basis of the radix or the base on which the number system is made. Radix or the Base defines the total no of different symbols, which is used in a particular number system. For example the radix of Binary number system is 2 and the radix of decimal number system is 10.
Binary Number System: A definition
In this system we have two distinct digits for ease we consider these digits as 0 and 1. In computers we have devices like flip-flops which can be used to store any of the two level according to the control signal. Normally higher level is assigned the value 1 and lower level is assigned the value 0, hence forming a binary system.
Conversion of Decimal to Binary:
Conversion of decimal number into binary number can be done by following steps:
Divide the decimal number by 2 and note the remainder and assign a value R1 = remainder, similarly assign the value Q1 = quotient obtained in this division.
Now divide Q1 with 2 and note the remainder. Assign the value of remainder to R2 and the value of quotient to Q1.
Continue the sequence till at some point in division you get the value of quotient (Qn) equal to 0.
The binary number will look something like: R(n) R(n-1) . . . . . . . . . . . . . . . . . . . . . R3 R2 R1
Example: Let us consider a binary number 179.
| | | | |
| --- | --- | --- | --- |
| 1.) | 179 / 2 = (89 * 2) + 1 | Q1 = 89 | R1 = 1 |
| 2.) | 89 / 2 = (44 * 2) + 1 | Q2 = 44 | R2 = 1 |
| 3.) | 44 / 2 = (22 * 2) + 0 | Q3 = 22 | R3 = 0 |
| 4.) | 22 / 2 = (11 * 2) + 0 | Q4 = 11 | R4 = 0 |
| 5.) | 11 / 2 = (5 * 2) + 1 | Q5 = 5 | R5 = 1 |
| 6.) | 5 / 2 = (2 * 2) + 1 | Q6 = 2 | R6 = 1 |
| 7.) | 2 / 2 = (1 * 2) + 0 | Q7 = 1 | R7 = 0 |
| 8.) | 1 / 2 = (0 * 2) + 1 | Q8 = 0 | R8 = 1 |
So the Binary equivalent of 179 is:
| | | | | | | | |
| --- | --- | --- | --- | --- | --- | --- | --- |
| R8 | R7 | R6 | R5 | R4 | R3 | R2 | R1 |